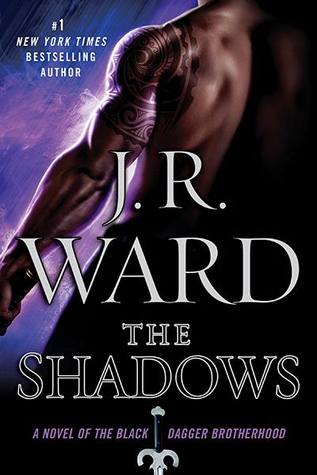 Autora: J. R. Ward

Sem Lançamento em Portugal aquando da Revisão
Sinopse
Trez "Latimer" doesn't really exist. And not just because the identity was created so that a Shadow could function in the underbelly of the human world. Sold by his parents to the Queen of the S'Hsibe as a child, Trez escaped the Territory and has been a pimp and an enforcer in Caldwell, NY for years- all the while on the run from a destiny of sexual servitude. He's never had anyone he could totally rely on... except for his brother, iAm.
iAm's sole goal has always been to keep his brother from self-destructing- and he knows he's failed. It's not until the Chosen Serena enters Trez's life that the male begins to turn things around... but by then it's too late. The pledge to mate the Queen's daughter comes due and there is nowhere to run, nowhere to hide, and no negotiating.
Trapped between his heart and a fate he never volunteered for, Trez must decide whether to endanger himself and others- or forever leave behind the female he's in love with. But then an unimaginable tragedy strikes and changes everything. Staring out over an emotional abyss, Trez must find a reason to go on or risk losing himself and his soul forever. And iAm, in the name of brotherly love, is faced with making the ultimate sacrifice...
Opinião
Eu nunca pensei chegar a este momento, onde estou tão desiludida com um livro da BDB. Para começar, os personagens que protagonizam este livro não me tinham prendido a atenção nos livros anteriores, por isso não estava muito entusiasmada para começar esta nova aventura. Foi sem dúvida por culpa de não ter lido nada da série o ano passado que iniciei este calhamaço. Má decisão.



God... Isto não foi nada fácil. Não sei se sou só eu, mas tenho tantas saudades dos primeiros volumes desta série, em que era a história daquele protagonista e pronto. Acho que agora a autora tenta incorporar tudo e mais alguma coisa e acaba por dispersar demais.
Como disse no principio, eu não gostei especialmente do Trez e do iAm até aqui, mas não é que desgoste deles, simplesmente não me aqueciam nem arrefeciam, por isso esta história foi meio... Um transe para mim. Fiz algo que condeno sempre: passar páginas à frente, e ainda bem que o fiz, por senão por esta altura ainda estava na página 200 e muitos.

Honestamente começo a ficar um bocadinho farta, porque a partir do livro 12 foi um decréscimo de qualidade que eu nem vos digo (na minha opinião, obviamente). Houve aquela repetição com um livro do Wrath, agora o próximo é outra vez do Rhage... Não é que eu esteja propriamente triste, eu adoro o Rhage e a Mary, foram eles que me fizeram abraçar esta série, mas gostava de continuar no estilo anterior dos livros e cada vez mais acredito que isto se vai tornar daquelas séries infinitas. Quem eu estou realmente interessada é na Layla e no Xcor, mas só andam a encher chouriços e nunca mais é Sábado assim...

Está claro que este livro não foi de todo do meu agrado, ainda assim acredito que se tivesse minimamente interessada na trama, tinha sido uma experiência e tanto, houve para lá umas reviravoltas interessantes.